Cheetah Experience at Monarto Safari Park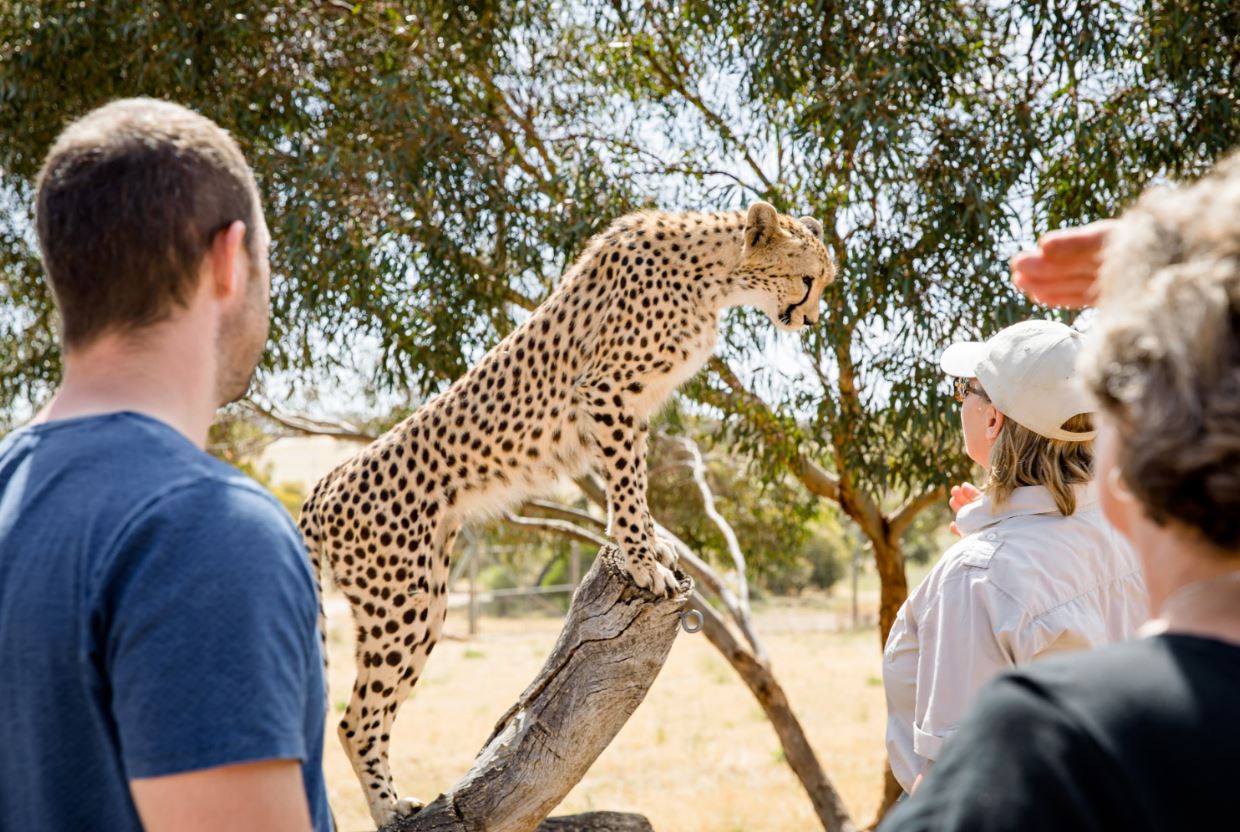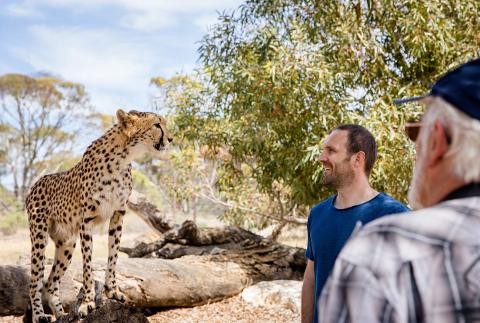 Varighet: 1440 Minutter (ca.)
Lokasjon: Monarto, SA
Produktkode: MBTSCEAD70201
Meet the fastest land animal on earth
Head behind the scenes and introduce yourself to our charismatic Cheetah!
Join our dedicated keepers on this exclusive tour and get up close and personal with these gorgeous big cats as they snack on tasty treats, interact with each other and chirp and purr to communicate.
You'll learn all about the incredible coalition of Cheetah at Monarto Safari Park and hear about the plight of their cousins in the wild.
Please note the minimum age for this experience is 10 years.
Highlights of this experience
Go behind the scenes and discover the behind-the-scenes Cheetah area
Get up close to our big cats as they snack on tasty treats
The Cheetah is the world's fastest land animal and capable of reaching speeds of more than 100km per hour in just over three seconds.
At top speed, a cheetah's stride is seven metres long.
Female cheetah are solitary while male siblings stay together for life in coalition.